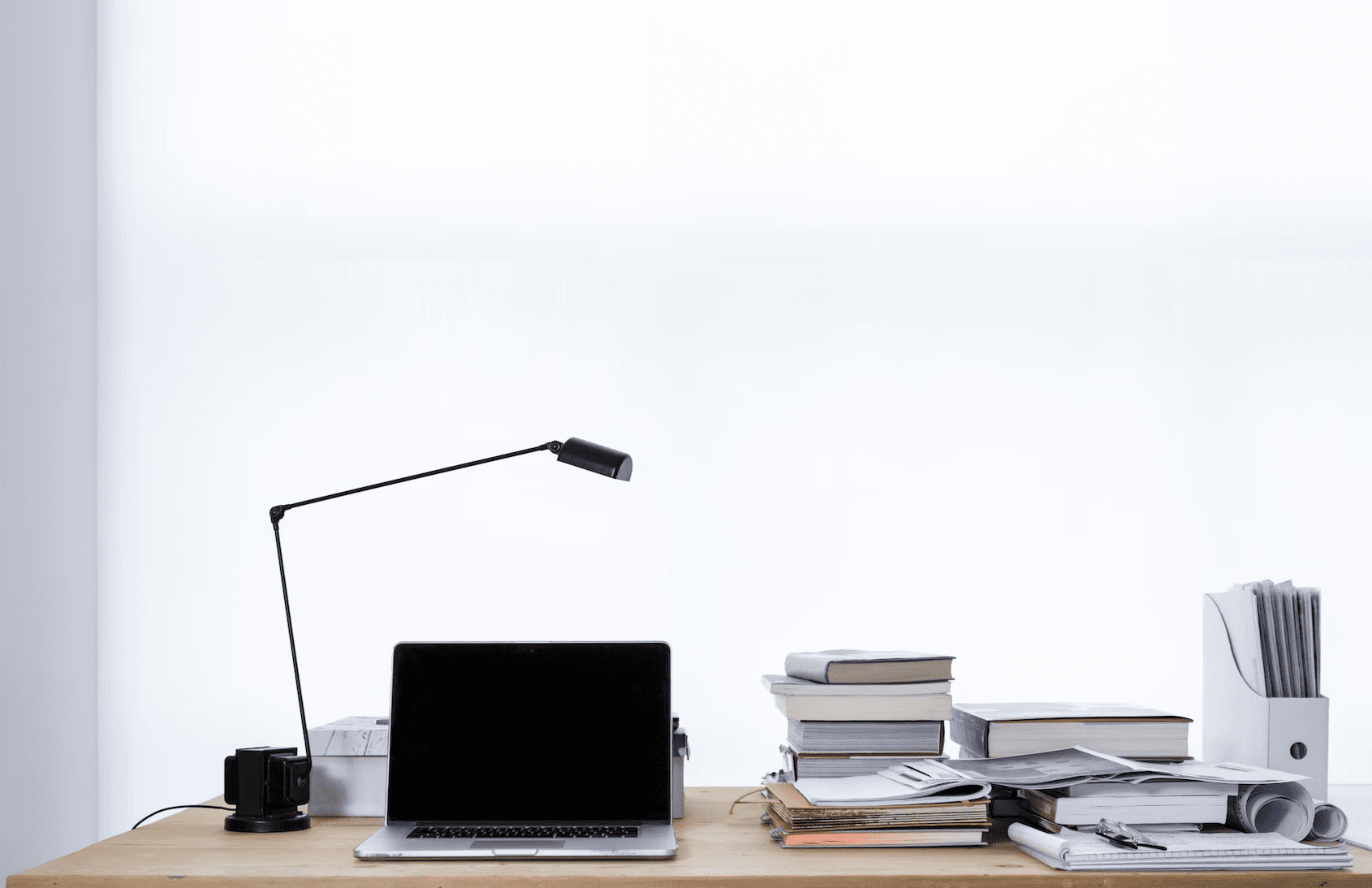 Are you overwhelmed by the masses of information you are expected to know?
Are you short on time to make notes?
Do you just want a summary of the functioning legal knowledge that you need to know?
Functioning Legal Knowledge for SQE2 - Wills
contains summaries in bullet-point format of:
All topics listed by the SRA in the FLK for Wills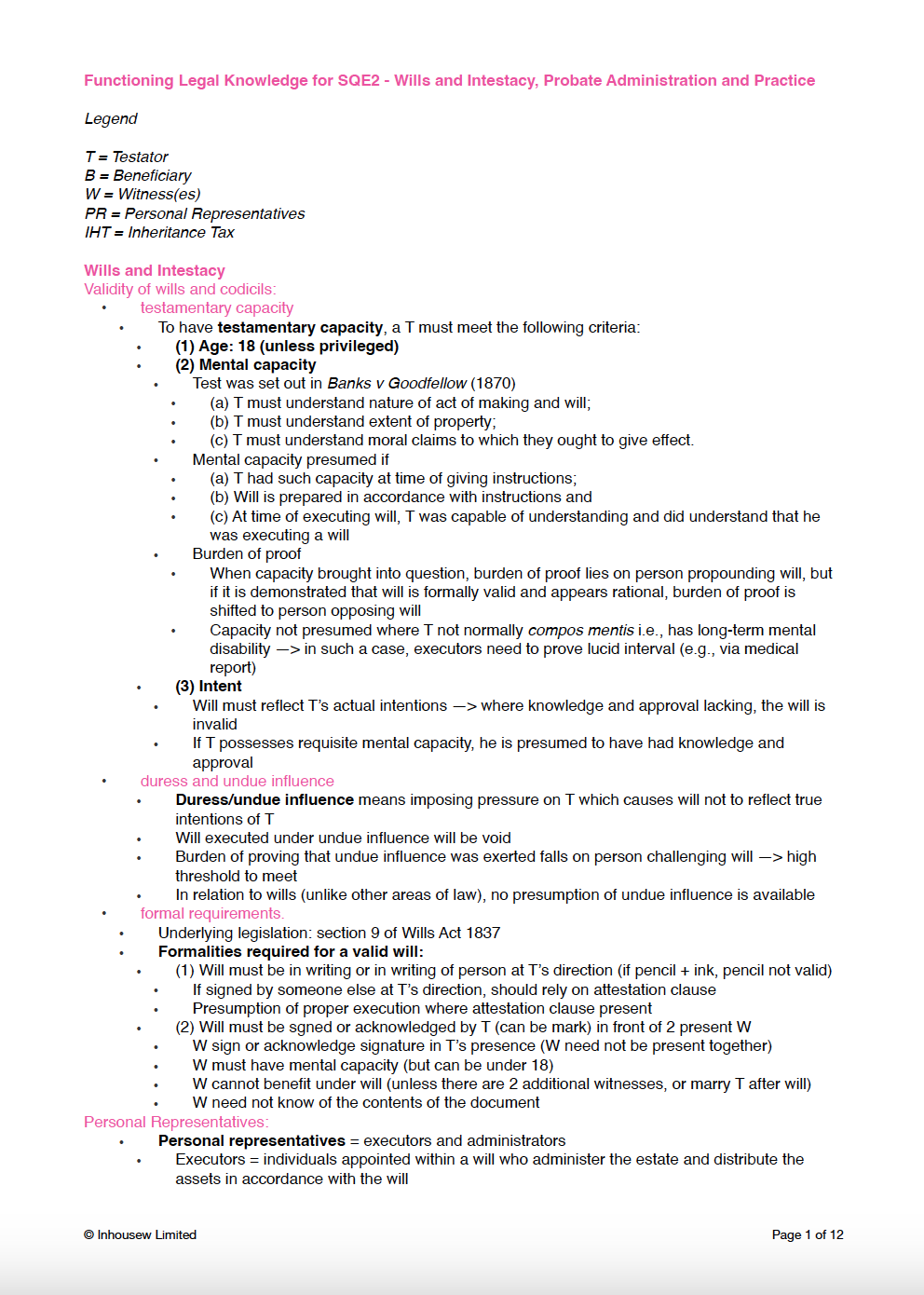 Have a quick reference to revise from
Created by someone who passed the SQE2 first time
Value for money & affordable
What does the SQE2 Wills Outline cover?
The SQE2 Wills Outline contains the entire functioning knowledge specified by the SRA in relation to Wills for the SQE2:
Wills and Intestacy
Validity of wills and codicils:
testamentary capacity
duress and undue influence
formal requirements.
Personal Representatives:
the appointment of executors
renunciation and reservation of power.
Alterations and amendments to wills:
effect of alterations made to wills both before and after execution
use of codicils.
Revocation of wills:
methods of revocation
effect of marriage and divorce of a testator.
The interpretation of wills:
effect of different types of gift
failure of gifts.
The intestacy rules:
Section 46 of The Administration of Estates Act 1925
the statutory trusts.
Property passing outside the estate:
joint property
life policies
pension scheme benefits
trust property.
Probate and Administration Practice
Grants of representation:
need for grant
the relevant provisions of the Non-Contentious Probate Rules
application procedure
valuation of assets and liabilities
excepted estates
methods of funding the initial payment of Inheritance Tax
burden and incidence of Inheritance Tax.
Administration of estates:
duties of personal representatives
liabilities of personal representatives and their protection
the sale of assets to raise funds to pay funeral expenses, tax, debts and legacies
distribution of the estate.
Claims against estates under the Inheritance (Provision for Family and Dependants) Act 1975:
time limit
applicants
ground.
Taxation – wills and the administration of estates
Inheritance Tax:
lifetime transfers that are immediately chargeable and those that are potentially exempt
transfers on death
exemptions and reliefs
the scope of anti-avoidance provisions.
Income and Capital Gains Tax in respect of the period of the administration of an estate:
the personal representatives' liability to Income Tax and Capital Gains Tax
the beneficiaries' liability to Capital Gains Tax on inherited assets.
The SQE2 exam is the second of two "super" exams required by the Solicitors Regulation Authority in order to qualify as a solicitor of England and Wales.
The SQE2 exam contains the following assessments:
Written Part

Day 1 - Dispute Resolution and Criminal Procedure
Day 2 - Property and Wills
Day 3 - Business Law

Oral Part

Day 1 - Dispute Resolution and Property
Day 2 - Criminal Procedure and Wills
Each day of the written part includes:
Case & Matter Analysis (60min)

Legal Writing (30min)
Legal Research (60min)
Legal Drafting (45min)
Each day of the oral part includes:
Advocacy (45min prep and 15min presentation)

Client Interviewing (10min prep, 25min interviewing, and 25min writing an attendance note by hand)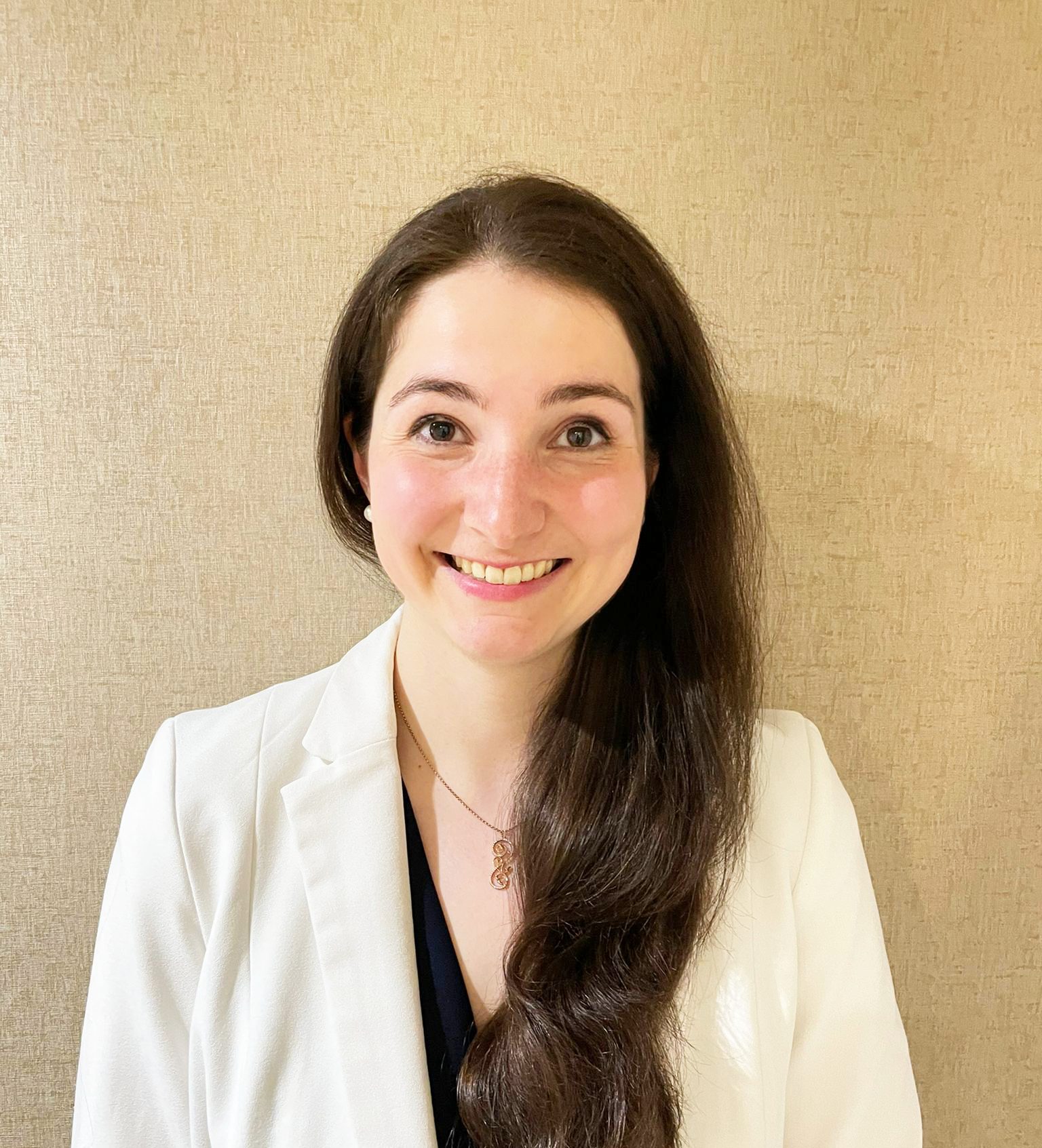 My name is Madeleine Weber!
I have been working as a legal professional for half a decade, predominantly in the IT industry as an in-house counsel in the UK.
I qualified as a solicitor via the transitional arrangements by sitting the QLTS MCT and the SQE2.
I passed the first ever SQE2 exam on my first attempt in 2022.
Whilst preparing for the exam, I really wished I had concise revision notes to revise from. I didn't have much time to make revision notes, and the notes I purchased from the prep course providers were incredibly lengthy.
That is what inspired me to write out concise and easy to follow notes based on the Functioning Legal Knowledge required by the SRA.
I found the SQE2 outlines to be the clarity I needed coming up to my oral assessments, as I felt overwhelmed and didn't have the time to narrow my own notes down. If you are looking for help with a final push in terms of functioning legal knowledge, these notes are reliable and should have a significant impact on your preparation
Joanne
Maddie has provided an excellent set of summary notes in the 'outlines' section of her website which I would strongly encourage SQE2 sitters to look at when trying to remember key principles.
The mock exams are incredibly helpful, and personally I found them true to the setup and difficulty of the questions posed in the exams themselves.
Hannah
This is a very subjective question and will depend on your background and education. 
I personally would recommend to purchase a SQE2 preparation course, as this will provide you with all the tools to have the best chance to pass on your first attempt. 
My SQE2 outlines should be relied on as supplementary revision aides. 
You will have access for 1 year from the date of purchase. 
A summary of all the topics listed by the SRA in relation to criminal law and procedure that may be tested on the SQE2. 
All materials are downloadable and usable offline.
The course is provided via Teachable. All materials will be available on all your devices either via a web browser or via the Teachable app. 
If you are unhappy about any aspect of the course, do let me know and I will do my best to sort the issue out for you.
Otherwise, there is no refund policy for this item. 
£15 one-time fee
(excl. applicable tax)